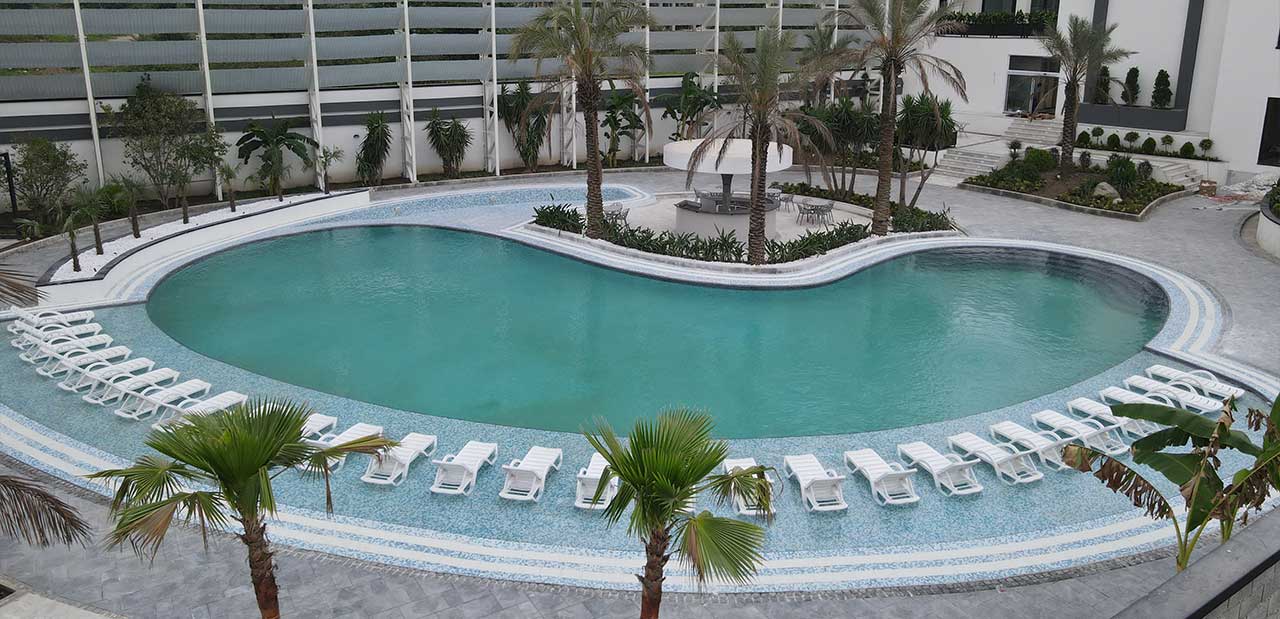 The Four Seasons Pool is built in Mazandaran and is the best recreational and tourist complex. On August 15, this pool in the north was used.
Since the north of Iran is considered one of the regions with good weather in our country, it attracts many tourists in spring and summer.
The unique nature of this region and the different entertainments that have been launched in different parts have increased the attractiveness of the north of the country.
In the hot seasons, the crowd in this area increases greatly, and the dear people of our country travel to the north in the seasons with mild weather, and in the cold seasons, they choose their travel destination to the south.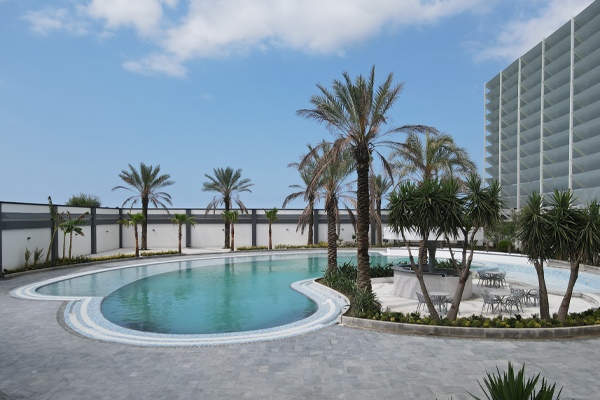 Dasht Noor, the largest entertainment and tourist complex in the north of Iran, has launched entertainment and tourism facilities suitable for all weather conditions.
Four season swimming pool and game room are among the facilities of this complex.
Four seasons swimming pool in Mazandaran
This space is built on two floors with an area of ​​5 thousand square meters. After entering and passing through the lobby of the building on the ground floor, you will enter the exclusive space of the outdoor pool in the north. The space of the four-season swimming pool with the area of ​​700 square meters and the capacity of 100 people is designed in a curved way. And on the second floor, a game room with virtual reality games (VR), PlayStation console, billiards, air hockey, darts and a game cafe is being built and running.
Other parts of this space are recreational facilities such as sunbathing area, children's pool, beach volleyball court and children's sand playground, which is located in the northern part of the complex's recreational zone.
Four season pool facilities
Sunbathing: In this space, 60 sunbeds have been placed for you, dear ones, so that during daylight hours, you can get the feeling of happiness and vitality from the sunlight and help the production and absorption of vitamin D in your body.
Beach volleyball court: Beach volleyball is an Olympic sport with similar rules to sand volleyball. The designed land with a length of 16 meters and a width of 8 meters covered with soft sand with a depth of 50 cm is included in the recreational facilities of the swimming pool.
Children's outdoor pool: Since the group's effort is to consider recreational facilities for all family members. And when many parents go to the pool, one of their most important problems is to take care of their children. Now, with the existence of a children's pool, this problem has been solved, and you can safely take your children with you.
Children's sand playground: In addition to the children's pool, a sand playground has been built for small passengers in Dasht Noor. Playing with sand is a healthy and fun game for children. which is suitable for ages 3 to 9 years.